Latest Press Release
Monday, 1st March 2014
Up Down Under: Urban Sydney and the wilds of Australia provide ample inspiration for new fiction writers.
Whether it is the slick inner city of Sydney's Paddington and Lavender Bay, the Blue Mountains or the central desert regions, Australian fiction writers are drawing on the wide natural and social diversity of their land in books that it seems customers can't get enough of, reports Erik Empson, co-founder of London based ebook publisher Not So Noble Books.

"I think it is a generational thing. We grew up with an image of Australia as a wild beyond, and writers like Antonia Marlowe and Kerry Northe really draw out the depth of its heritage, whether in the form of the native spirits of Uluru, the rainforests or the vast desert. Their books are proving really popular." The desert is central to the smoky hot romance HOT SET by New Zealand born Kerry Northe who recalls its "colours, smells, light, dry heat, horrendous flies and raw ancientness" vividly and which made it a perfect place to set her story. For Kerry:

"When the concept of HOT SET was developing, the desert was the most obvious choice as a setting to encourage an illicit romance between Rhys and Kate. Emotions become tangible when meeting the three ageless monoliths of Uluru (Ayres Rock), Kata Tjuta (The Olgas) and Artilla (Mr Conner) and it's so easy to transfer such strong sentiment to another person in this environment. Life becomes both short and long out here and it sets a fire under a writer's imagination."

Residents of the Daintree might not be so pleased the Antonia Marlowe chose that 'steamy and primitive' location for a murder in her futuristic murder mystery STRANGE BODIES set in Australia in 2067. But inspiration for the book certainly came from the walking trails in the Blue Mountains and its steep scenic railway. This is an excerpt from her book:

"...a tiny pocket of temperate rainforest, with tall spindly gum trees, palms, acacias and massive tree-ferns forming a canopy that filtered much of the sunlight. The shaded floor was dense with small ferns, weeds and leaf litter, and the rocks and fallen trees were covered with mosses and lichens. The sharp crack of a whip bird's call reverberated in the still air."

Whilst set in a future Australia, portrayed as an oasis in a world beset by climate change, political upheaval and corruption, STRANGE BODIES draws on Marlowe's beloved Sydney and its current vibrancy, style and industry is well reflected in this excellent work of suppositional fiction.

Not So Noble Books is proud to publish and promote original work by authors that draw on their environment to produce fiction of the highest standard. And they will be on the eye out for more talent from the Land of Oz. To arrange an interview with the authors or find out more about Not So Noble Books, get in touch by email or sign up to get notifications from us on twitter and facebook. Review copies of the ebooks and images are available on request, and we are happy to consider blog tours etc.

notsonoblebooks@gmail.com
http://www.facebook.com/notsonoblebooks
http://twitter.com/NotSoNobleBooks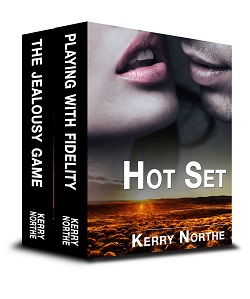 HOT SET is available from amazon:
http://www.amazon.com/dp/B00I545VUC/
http://www.amazon.com.au/dp/B00I545VUC/
http://www.amazon.co.uk/dp/B00I545VUC/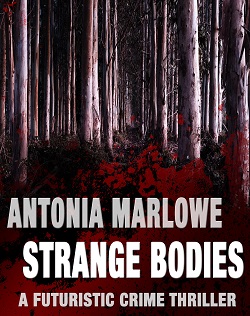 STRANGE BODIES is available from amazon:
http://www.amazon.com/dp/B00GJ77EUM/
http://www.amazon.com.au/dp/B00GJ77EUM/
http://www.amazon.co.uk/dp/B00GJ77EUM/
Latest Good News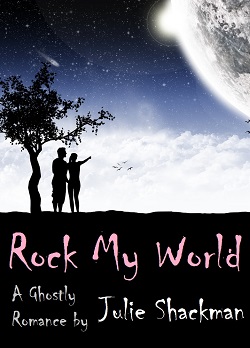 Previous Press Releases
July 23, 2013 Independent publishing startup Not So Noble Books lands best-selling 1960s author Lee Olds Not So Noble books have added to their growing catalogue of fiction and non-fiction titles by republishing in ebook form the work of the American writer Lee Olds, who sold hundreds of thousands of his classic coming-of-age title Too Much Sun in the early sixties. Too Much Sun is a Salinger-like novel set in a scorching Alaskan summer. Barry Douglas is a seventeen year old boy who has run away from his middle-class parents and works hard cutting brush at a mining camp. With late adolescent ebullience he increasingly rebels against the other guys and finds himself with only a few oddball friends for company. The local town provides relief with cold beer and jazz and there he meets Mary, a half Eskimo prostitute with whom he discovers both love and tragedy.

With Kerouac and Salinger as distant literary cousins, the sheer authenticity of the narrator's journey led Too Much Sun to sell over 250,000 copies when it was first released, and the book would no doubt be readily snapped up by an established print publisher. But the London based artist and academic duo behind Not So Noble Books believe fundamentally that a good book is a good book whatever its form.

By taking a risk and publishing solely ebook titles exclusively on the Amazon Kindle store Not So Noble Books have made a bold step towards making ereading the default choice for a new generation of readers. Equally good in quality, equally gripping narratives and often with better illustrations, their books are less expensive than print books and instantly available, benefiting both the author and the consumer. Publisher Erik Empson said today:

"We are combining academic depth and artistic creativity to focus on rebuilding the relationship between author and reader that mainstream print publishing has neglected so much. The signing of Lee Olds shows that wise authors are beginning to see that."

Not So Noble books will be releasing the other books in Lee Olds' oeuvre, including Clara, The Bilge and The Return over the next few months. For a review copy, interviews with Lee Olds, more information about the books or the publisher contact Erik Empson or Jasper Joffe at notsonoblebooks@gmail.com.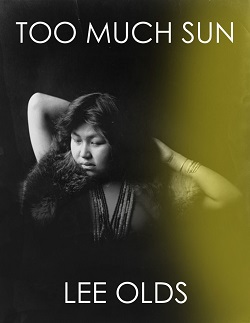 May 1, 2013
New British Author's Dystopian Vision of a Morally Bankrupt UK
Not So Noble Books publishes Dan Carver's "Ruin Nation" a new writer's vision of a blockaded England drunk with failure
Not So Noble Books, the independent digital publisher, is proud to announce the release of Dan Carver's wildly funny and dark new novel RUIN NATION.

Released Friday May 3, RUIN NATION is a hilarious dystopian thriller describing a very British apocalypse. Following Not So Noble Book's penchant for producing books very much of the times, such as 'Woof Hall', a parody of the Royal romance by Hilarity Mental, in RUIN NATION we get more than our fair share of horsemeat, lying politicians, and witness the rise of a new establishment from the ruins of the old order.

About Not So Noble Books

London digital publishers Erik Empson and Jasper Joffe are proving just how you can sell books on the net. Since launching in June of last year with the best-selling MOBIUS, Not So Noble Books has added over twenty titles to its fast growing catalogue of non-conformist literature which in the new model of digital books allows rapid release and responses to current events.

Joffe comments: "Ebooks allow near daily revision of texts, covers, blurbs etc. They have changed what a book is, and allow direct access to the public without the filter of agents or big publishers. We can find the newest and best talent and get their books out there faster than ever."


Moral Me by Alan Cornes
New book by British author explores a forgotten side to multi-cultural and inter-cultural discourses by exploring what humans have in common, and how this is a basis for better understanding between individuals and cultures.
Moral Me differs from other intercultural books because, instead of an examination of cultural differences, it sets out to discover what humans share in common and how this knowledge can be useful to those who want to build relationships with those from other cultures.
Language aside, certain human attributes, hardwired into our brains, play a crucial part in enabling us to communicate, and connect with others from different cultures. Empathy and implicit bias are two of the key elements influencing our ability to connect and build deep, meaningful relationships with others. Empathetic ability enables while a lack of it disables. Implicit bias may help a group to bond, and foster team cohesion against a threat brought by outsiders, but implicit bias is also a polite term for prejudice, which at best can hinder amicable communications, and at worst can prevent any positive communication from taking place. Moral Me explores what recent advances in neuroscience can offer us in our understanding of both empathy and implicit bias and then what use we can make of the information.
Crossing cultural boundaries is as much about making choices and decisions as it is about solving problems and reconciling differences. The more difficult of these choices are those that challenge our values and require us, not only to make a judgement or a decision, but sometimes, in effect, to choose between the person we are, and the person we want to be. These are the choices that linger in the back of our minds and haunt us, especially if we later feel we made the wrong choice. The book explores what neuroscience has to tell us about morality and how moral philosophy can provide understanding and guidance on how to deal with challenging moral dilemmas.
Download Moral Me on amazon here:
Moral Me on amazon.com
Moral Me on amazon.co.uk
Please contact Erik Empson at notsonoblebooks at gmail.com to arrange an author interview or for any further information.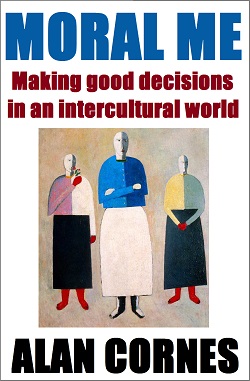 The Not so Noble Prize
Cover Design Competition
We are pleased to announce that
Helen Driver
has won our cover design competition for Marketing is Violence: A User Guide by Marianna Cage. Her superb design was agreed on by a panel of seven expert judges. Read all about the competition and the judges' choices
here
.

Outrageous 'Fifty Shades' style Kate Middleton Spoof becomes Number 1 best-seller on Amazon
*'Fifty Shades of a Princess',* an extraordinary satire of the Royal romance, featuring characters such as Kate Middlebum and Prince Wilz, has become an unlikely best-seller on Amazon. The parody of the hit 'Fifty Shades of Grey' written by controversial writer Ann Abrams climbed the Amazon charts during this week, with over 5000 people downloading this ridiculous and raunchy take on the Royal courtship in two days. It even beat TV's Miranda Hart to the number one humour best-seller spot.
Published by boutique publishing house *Not So Noble Books*, this parody is dividing opinion on the Amazon review boards, with one reader describing it as a "hilarious, irreverent, witty satire" while another said. "With all the material available for parody in the royal family, why pick the one truly nice person?" 'Fifty Shades of a Princess' is written in text message slang and an obscure posh lingo that satirises a nation divided by diction.

** Please contact Jeff Emmerson for any further inquiries: notsonoblebooks@gmail.com

Download the whole book: www.amazon.co.uk/Shades-Princess-parody-Darker-ebook/dp/B00A9OHDIY/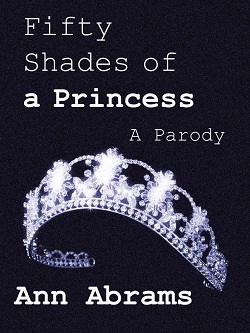 Not So Noble nsn@radicaleyes.it